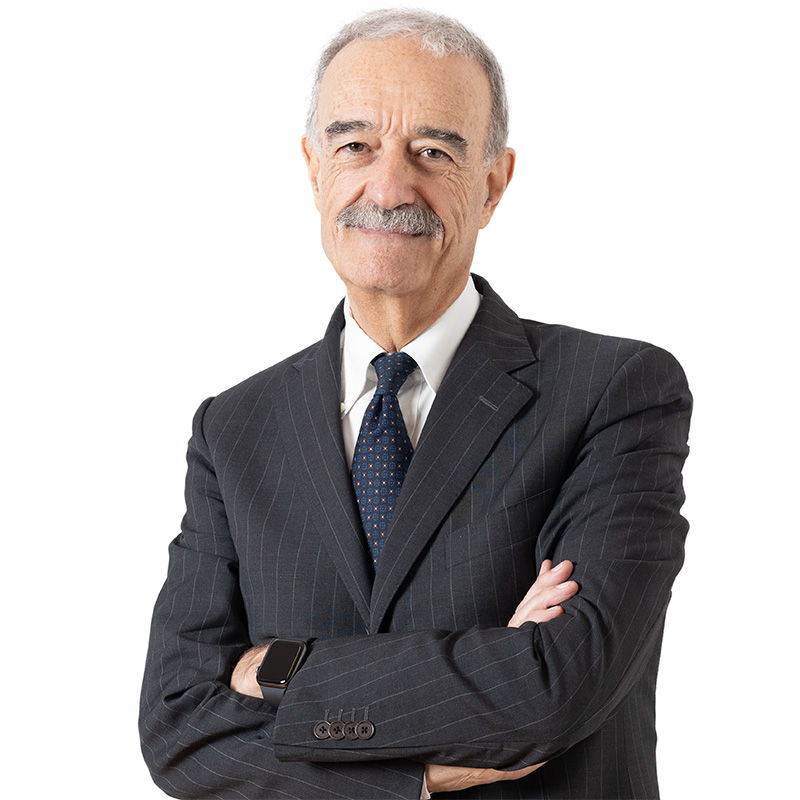 Prof. Mauro Miccio
Of Counsel
ECONOMIC SECTORS
Construction
Energy and sustainable development
Real Estate
Transport
LANGUAGES
Italian, English
BIOGRAPHY
He graduated with honors in Law from the La Sapienza University, Rome in 1978, where he was an assistant to Prof. Remo Franceschelli, the first chair of commercial law.
In the same years he edited the industrial law journal European Propriety Review. He started his professional activity at Gruppo Editoriale Abete, of which he was CEO.
He was a member of the Board of Directors of Ente Cinema Spa (now Cinecittà Luce), as well as President of Cinecittà Multiplex, Rai Spa, Sipra Spa, A.C.E.A. S.p.A. and Enel Spa for which he was lead independent.
He was also CEO of Gruppo Editoriale Abete, A.S.C.A. Press Agency, A.S. Roma, Agenzia per la Moda Spa and Eur Spa and Publispei Spa.
Until 2019 he was Head of the Supervisory Board of FinGo & Fuel S.p.A.
Registered in the national OIV list as a member of the independent evaluation bodies provided for by art. 3 DM 2 December 2016, since 2017 he has been a member of the Supervisory Body ODV of SALCEF S.p.A.
He is an expert in intellectual property, especially the use of trademarks and licenses.
He is a lecturer in Communication Sociology at Roma Tre University, Political Science Faculty and was a lecturer in Anthropology of Cultural Processes at Link Campus University.
He was professor in charge of SNA-School of Public Administration and the Superior School of Police and Public Security.
He is an economic-financial and managerial consultant and advisor, helping Italian companies to identify, select and manage opportunities in new markets. He also consults on issues related to Law 231/2001 and legality rating.
He analyses and researches legal-sociological processes in new technologies, Artificial Intelligence and Smart Contracts.